Junction Center Yoga & Zen, Completes 15-year Anniversary!
"It has now been more than 15 years ago that I was practicing yoga with a group that met in the basement of Melissa Nelson's former chiropractic office in Sturgeon Bay." – Kathy Navis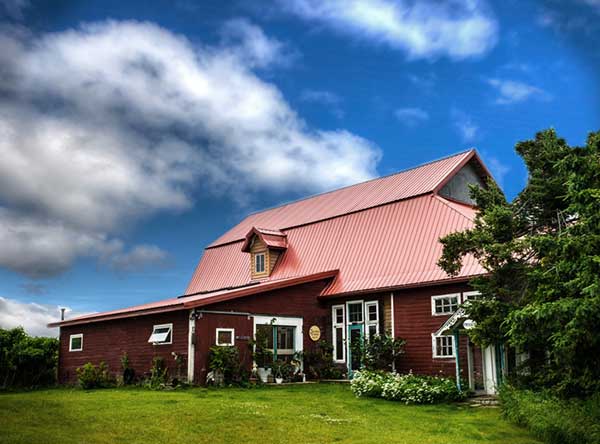 I didn't intend to become a yoga teacher, but when the instructor who had been commuting from Green Bay decided to stop coming, the group was left without a leader. They asked me if I would take on the role, so I proceeded to get my yoga teacher certification, but still had no intention of opening my own studio or to teach more than a couple of classes. So much has come to pass in what feels like the blink of an eye…
In July of 2001, I began working with a local carpenter to turn the former blacksmith shop that was attached to the barn into a yoga studio. We added skylights, patio doors and a large picture window looking out over the meadow in the back. The floor was a concrete slab which I was determined to turn into a heated floor. I did the research online and spoke with contractor friends to come up with a plan… one that unfortunately included hauling all of the concrete in 5-gallon buckets to create a greater mass for the heating system. I called some friends including Wence Martinez and his son, to help create a day-long bucket brigade.
On September 11, 2016, we celebrated our 15-year anniversary.
Much has transpired over the past fifteen years and now Junction Center Yoga Studio is a mainstay, with regular classes for all levels of practitioners. Yoga has also transformed here in Door County with the general public coming to realize that practicing yoga is one of the most enjoyable forms of preventive medicine you can undertake.