You're never too young or too old to reap the health benefits of yoga. From the Sanskrit word for "union", yoga is a practice that uses posture and breathing techniques to induce relaxation and improve strength, and its health benefits may surpass those of any other activity.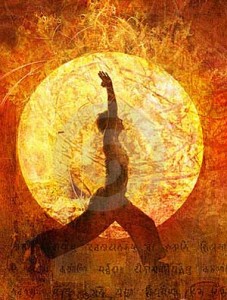 There are two opportunities to attend a free class in Beginner's Yoga on Monday, January 14. The free morning session takes place from 9:30 – 11 am or an evening session meets from 5:30 – 7 pm. This first, no-obligation, sample class will be followed by an optional 6-class Beginner's weekly series (continuing in the same time schedule) that you may enroll in if you are interested. The free Intro Class is taught by Junction Center's founder Kathy Navis and is intended to provide you with some basic knowledge and practice of yoga including an explanation of the philosophy, the postures (asanas) and breath work (pranayama). If you choose to pursue it, the total 7 weeks of classes will instruct you in all of the poses for a beginner's home yoga practice.
The six-class full beginner's training course begins on Monday, January 21, meeting at the same times and costs $65 for 6 classes or $55 for those under 30 years old. Junction Center is located at 3435 Junction Rd., Egg Harbor, Wisconsin. You can find out more by calling the studio at 920.823.2763.