Bobbi Silverstone and Ceci Parrella travel and share their Restorative Yoga and Sound Healing classes at different yoga studios across the USA.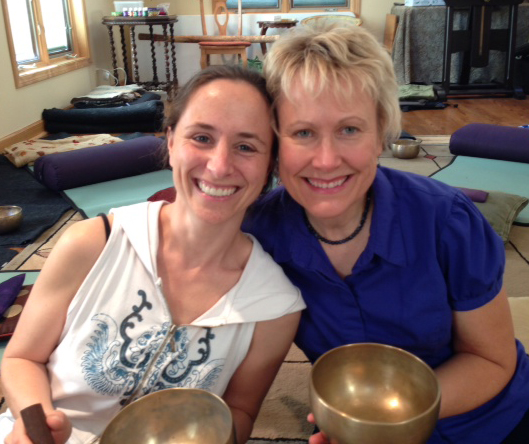 They are each certified as instructors in both Yoga and Integrative Breath Therapy. On Saturday, April 26 from 5:30 – 7 pm, they will be here in Door County at Junction Center Yoga Studio, providing an opportunity to enjoy a unique encounter.
"Experience deep relaxation as layers of tension and stress melt away," says Bobbi Silverstone. "In this state of relaxation, the body is nurtured and healed from within."
The poses in their distinctively sensual yoga class are done lying on the floor, using bolsters to support your body. Breath awareness, hot stones, essential oils, singing bowls and drums are added to induce and enhance the process of relaxation and vibrational healing.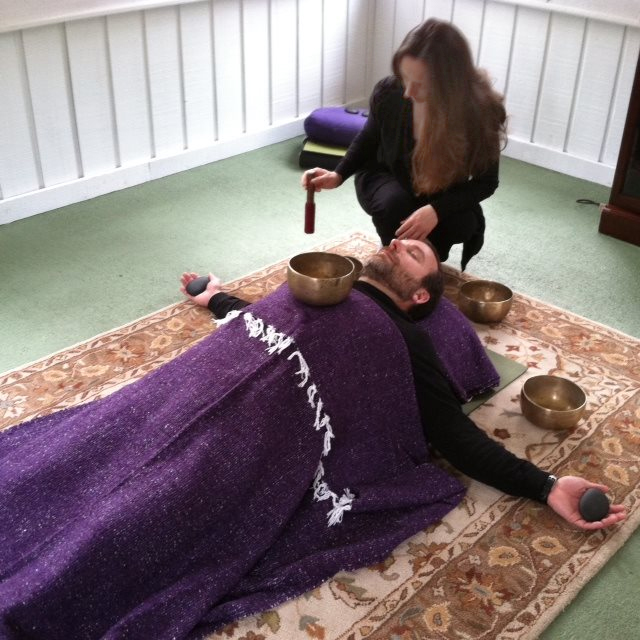 Bobbi Silverstone hails from Gladstone, MI where she has been teaching yoga, breathwork and sound therapy for more than 15 years at her home studio. Her Facebook Page may be found at Serenity Yoga and Breathwork. Ceci Parrella is from Hilton Head, SC and also teaches in her home studio. Her Facebook Page may be found at Flowering Breath.
Together, they will present a delightful evening session that you may never forget. The cost to attend is $40. Call 920.823.2763 to reserve a space as class size is limited.